ADVICE FOR TENANTS
---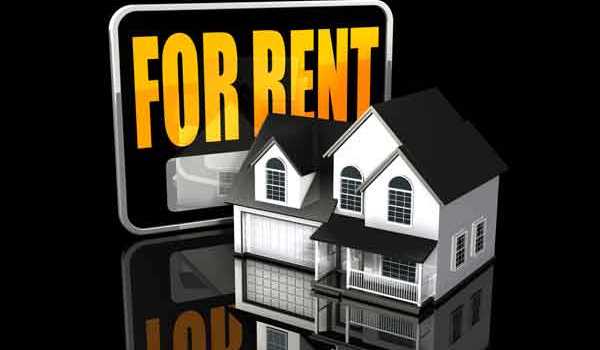 We at  SEARZ  property  management understand that the search for a new home is not an easy one. Our professional and well trained staff aim to assist you in finding a property that's right for you.
YOUR APPLICATION
When you have selected a property you would like to rent you should provide the following:
A completed application form
Proof of ID/Residency/Signature e.g. driving licence, passport, utility bill
Your National Insurance Number
Administration fee £150.00 (this includes £50.00 for credit checks)
When your application has been completed and approved we will confirm the date to begin the tenancy. You will be required to pay a deposit equal to one calendar months rent. Where a tenancy is to commence within 7 days of acceptance of your application this deposit can be paid at the start of your tenancy. Where a tenancy is to start in excess of 7 days the deposit must be paid immediately upon acceptance of your application and this will secure the property for you up to a maximum of 28 days. If at the end of this period you fail to take up the offer of tenancy this deposit will be forfeit. An additional deposit sum will be charged where pets have been permitted by the Landlord – this will be by seperate negotiation and dependent upon the type/number of pets. On commencement of your tenancy you will be required to pay one calendar months rent in advance. 


DEPOSITS
All deposits paid by tenants must now be paid into a Government approved scheme by ourselves in order to ensure they are protected against unreasonable claims against them at the end of a tenancy. Our chosen scheme is  My Deposit .On the day of signing  of the commencement of your tenancy you will receive a certificate confirming the deposit has been placed within this scheme.
PAYMENT OF RENT
We require that your rent is payable by standing order monthly in advance. If you are in receipt of housing benefit, any additional payment should be paid monthly by standing order. The local authority payment will be made to Searz property management  directly.
INVENTORY
All tenants should carefully check the inventory for the property at commencement of the tenancy. This is the area most likely to cause dispute between tenants and landlords so please pay particular attention. All meter readings should be carefully verified and agreed before signing and dating the inventory.
SERVICES
All utility services : gas, electricity, council tax, water and TV license are YOUR responsibility. Searz property management will advise the utility suppliers of your occupation of the property.
INSURANCE
Landlords are responsible for insuring the building and their property within it. You should make your own arrangements to insure your personal belongings and any other items within the property which do not belong to the landlord. If the property you are renting is partly or fully furnished you should insure the landlord's contents against accidental damage. Your deposit will be used to pay for any damages which you are liable for during the course of your tenancy. Any remainder will be returned to you at the end of your tenancy.
REPAIRS
You must contact our office to report any repair or maintenance required and arrangements will be made to undertake these. If you call out your own contractor without prior permission from us you will be liable for payment of any charges.
INSPECTION
During the tenancy an inspection will be carried out quarterly. This is to ensure that you are upholding your tenancy agreement. You may also bring to our attention any problems you may be experiencing with the property.
GIVING NOTICE
Your tenancy is initially for a six month period. Towards the end of this period we will contact to confirm whether you wish to sign a further six month agreement. This will tie you to the property for a further fixed period and any notice given by you can not expire until the end of this period. Alternatively, the Landlord may agree to a monthly rolling agreement, or 'periodic' agreement. In this instance, once the initial tenancy period has ended you can give one calendar month's notice, in writing, to terminate the tenancy. The landlord must give two months notice. In both instances notice must be given on the rent due date.
Your tenancy does not automatically terminate at the end of the term agreed, it will only terminate after Notice has expired.
RECEIVING NOTICE
The landlord has the right, any time after the fourth month of a six month tenancy agreement, to give tenants two months notice to quit.
This remains the case where a fixed period tenancy has expired and become 'periodic'. Landlords must give two months statutory notice.
The notice would be issued by in writing to Searz  property management, in accordance with the Housing Act.
END OF TENANCY
Before your tenancy expires, it is advisable that you review the inventory agreement and ensure that all items are as they were on commencement of your tenancy.
All keys provided must be returned, if they are not returned the locks will be changed and you will incur the charge for this.
All carpets must be professionally cleaned, particularly where pets have been permitted.
All kitchen appliances must be thoroughly cleaned and freezers defrosted.
The property must be clean and tidy throughout and suitable for immediate occupation.

All tenants are advised to contact Royal Mail regarding mail re-direction. All matters regarding mail handling are not the responsibility of Searz  property management.